This is a one of a kind outdoor experience founded in Victoria, Texas by a small group that has a passion for the outdoors and want those who may never get to experience the outdoors to be able to have one day that will create lasting memories. We hope you come to enjoy one of the best days of your life with your family.
We work with family, friends, local church groups, service groups, and community groups to bring together amazing volunteers that help make it happen!
Others have tried to reproduce and copy it, but what was started here in Victoria, Texas over 18 years ago can not be reproduced any where else. With thousands of visitors and hundreds of amazing volunteers the Family Outdoor Expo is on the map and making headlines across Texas. We invite you to come and see!
It is unique in being a totally free event and offers many outdoors experiences for the whole family. We bring the outdoors to town in a one of a kind experience for families to fish, shoot pellet guns, climb rock walls, ride ponies, browse educational booths, learn how to fly fish, shoot a bow and arrow, and visit some of our partners activities.
COACH BUCKS 10 POINTS TO PONDER
1. Put God First
2. Worship Only God
3. Use God's Name with Respect
4. Remember God's Day
5. Respect Your Parents
6. Don't Hurt Others
7. Be Faithful in Marriage
8. Don't Steal
9. Don't Lie
10. Don't Be Envious of Others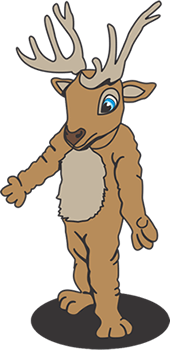 Family Outdoor Expo is a ministry of Experience Excellence - a 501(c)(3) nonprofit #75-2966852
Copyright© 2016
Victoria Web Design